White Collar Crime: Breach of Trust, Embezzlement, Securities Fraud, Bad Check, Tax Fraud, Tax Evasion State and Federal Court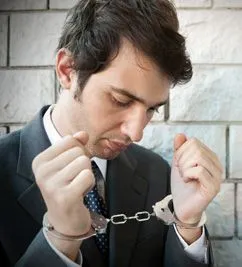 Charlie Condon, a top rated Mount Pleasant criminal lawyer and native of Charleston, South Carolina with his office in Mount Pleasant, Charleston County, SC, has a vast range of criminal trial experience in State and Federal Court both as a criminal defense lawyer and as a prosecutor. He served for eight years as the Attorney General of South Carolina, the state's chief lawyer and prosecutor. He was elected to that position in 1994 and was re-elected in 1998.. Charlie has also served over ten years as the District Attorney (Circuit Solicitor of the Ninth Judicial Circuit) for Charleston and Berkeley Counties and as a Charleston County Assistant Solicitor. He was elected as Ninth Circuit Solicitor (District Attorney) in 1980 and was re-elected without opposition twice. At the time of his first election as Ninth Circuit Solicitor, he was 27 years of age, making him the youngest person elected to that position in modern South Carolina history. After service as Ninth Circuit Solicitor and before being elected Attorney General, Charlie was a criminal defense attorney with his office in Charleston, SC. During this time, he also served as a part-time prosecuting attorney for the City of Isle of Palms, SC. He is now a criminal defense attorney. He is a member of the South Carolina Association of Criminal Defense Lawyers and the National Association of Criminal Defense Lawyers.
Charlie has worked on both the prosecutorial and defense sides of the criminal justice system, which enables him to offer the highest quality legal representation to every client. As a criminal defense lawyer and a prosecutor, he has handled thousands of criminal cases.
Effective and experienced representation in White Collar Crime cases such such as Breach of Trust with Fraudulent Intention, Securities Fraud, Embezzlement, Fraud, Tax Fraud, Tax Evasion, and similar offenses is provided. Please call and/or e-mail today for a confidential consultation.