Medical Board Lawyer Attorney Nursing Pharmacy Administrative Law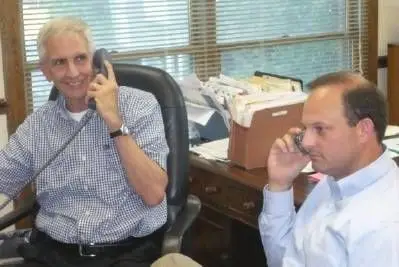 Administrative law is composed of the rules, regulations, and procedures established by federal and state agencies to accomplish their missions. While these "regs" may be created with the best intentions, they also may seriously threaten your Constitutional right to due process. When you face an administrative hearing, you need the assistance of a skilled attorney who has experience with the specific agency involved. As a former Attorney General of South Carolina and former prosecutors, we know firsthand the possible power and authority of these boards, commissions, and agencies, and the South Carolina Administrative Law Court. At Charlie Condon Law, we have years of experience appearing before numerous boards and commissions including:
South Carolina Department of Labor, Licensing and Regulation; SC LLR
South Carolina Medical Board; South Carolina State Board of Medical Examiners
South Carolina Board of Pharmacy
South Carolina Board of Nursing
South Carolina Attorney General's Office
South Carolina Consumer Affairs Commission
South Carolina Department of Health and Human Services; SC DHHS
Guarding against unchecked power
While agency regulations carry the force of law, elected representatives of the people do not vote to enact them. Rather, appointed officeholders create "regs" under basic guidelines in the federal Administrative Procedure Act or a state equivalent. Moreover, federal and state agencies have the power to adjudicate, so citizens in dispute with an agency may have their cases heard by a central office of administrative hearings or before the very department with which they are in conflict! In a system where an agency functions as the executive, legislative, and judiciary all rolled
together, you need a strong advocate like me on your side.
Defending professional and business licenses before state boards
Whether you are a restaurateur, a surgeon, doctor, nurse, pharmacist, pharmacist technician, or an architect, your license is your livelihood. Charlie Condon Law has represented physicians, nurses, pharmacy workers, and many other professionals in hearings before South Carolina state boards, such as:
Architects Licensure Board
Contractors State License Board
Dental Board
Medical Board
Department of Insurance
SC Department of Revenue
SC Consumer Affairs
SC Ethics Commission
A disciplinary hearing is a serious matter for any license holder or citizen. As soon as you have notice of a licensing or regulatory board investigation aimed at you, contact a capable administrative law attorney immediately.
Contact Charlie Condon Law for determined administrative law representation.
If you have been accused of wrongdoing by a regulatory agency or feel your home or business has been unduly burdened by government regulations, contact Charlie Condon Law today. Call the firm at 843-884-8146 or
contact me online to schedule an appointment.
Charlie Condon Law is conveniently located in Mount Pleasant and represents clients throughout South Carolina.