Reported Cases
Family of Moncks Corner woman killed in car crash awarded $3.5 million in suit against driver (2013)
Click below for a .pdf version of the article.

---
State ex rel. Condon v. Hodges, 562 SE 2d 623, 349 SC 232 (2002)
Whitner vs. State of South Carolina, 328 S.C.1, 492 S.E. 2d 771(1997)
Articles
SC Supreme Court: Jury trials are for adults only
Attorneys general have announced grand juries before, former AG Charlie Condon says
Hollywood murder suspect could face death penalty
Anti-Lawyer Ad Is 'Beneath' Nikki Haley, South Carolina's Former Top Prosecutor Says

Mom who drove minivan in ocean faces reduced charge – April 10, 2014
Noted attorney reacts to Latham murder-for-hire verdict – Feb 28, 2014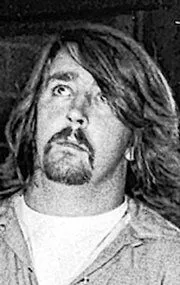 Glenn Smith, Charleston, SC Post and Courier
Glenn Smith, Charleston, SC Post and CourierSouth Carolina spree killer Mitchell Sims has dodged a death sentence for more than 20 years. But his stay of execution may soon come to end.
Sims, 50, earned a cell on California's Death Row for killing a Domino's Pizza delivery man in the Golden State in 1985. That murder occurred just days after Sims gunned down two co-workers at a Domino's Pizza parlor in Hanahan, a crime for which he earned a second death sentence, authorities said.
South Carolina spree killer Mitchell Sims is on Death Row in California.
An agreement between the states sent Sims back to California to await his execution. But that state's notoriously circuitous appeals process and challenges to California's lethal injection policies have long delayed Sims' date with death.
"I'm surprised that, even in California, it has taken 25 years," said Charlie Condon, the former solicitor and attorney general who prosecuted the South Carolina case. "That is really far too long. These were very atrocious, premeditated crimes."
Condon, however, said he was recently informed that Sims had exhausted his appeals in California and that he is one of two Death Row inmates there who have been cleared for execution once the state irons out its capital punishment procedures.
The family of Gary Melke, one of Sims' Hanahan victims, told WCTI-TV in North Carolina that they expect Sims' execution to take place by year's end and that they will travel to California to watch him die.
Officials from the California attorney general's office and the state prison system said only that no execution date has been set for Sims.
On Dec. 3, 1985, Sims hid a 25-caliber pistol in his clothes and walked to a Domino's Pizza shop on Yeamans Hall Road where he worked as a delivery man. Inside were Melke and Christopher Zerr, Charleston Navy Hospital corpsmen who worked at the pizza shop part time. They both were 24 years old.
Sims pulled out his gun, looted the safe and bound both men with telephone cord. He then shot the two men execution-style, firing one bullet into Zerr's head and four more into Melke's head and neck. After the shooting, Sims returned home and went to sleep.
Zerr died in the shop, but Melke managed to drive and walk to the Hanahan police station, where he told authorities "Mitch Sims" had shot him. Melke died at a hospital days later.
Sims, meanwhile, made his getaway and traveled to California with his girlfriend, Ruby Padgett. On Dec. 10, 1985, they ordered a Domino's pizza to their motel room in Glendale and then killed the delivery man when he arrived. The victim, John Harrigan, was tied up and drowned in a bathtub.
His attackers then stole Harrigan's truck and held up the Domino's shop where he worked, tying two employees in a walk-in refrigerator in such a way that they had to stand on tiptoes to avoid hanging themselves.
Sims and Padgett were arrested later that same month in Las Vegas. She was later sentenced to life in prison. Sims was tried first in California and then in South Carolina.
A witness at Sims' California trial testified that Sims held a grudge against Domino's from the time he worked as a manager of a franchise in West Columbia and quit over a reduction in bonus payments.
But Bill Runyon, one of Sims' defense attorneys in South Carolina, said his former client simply needed cash and knew the practices and procedures of Domino's from his work there. "He never had a dislike of Domino's," Runyon said. "It was a crime of convenience."
Runyon said Sims had a horrible childhood and became an alcoholic at age 14. Witnesses at his South Carolina trial testified that he was beaten and sexually abused by a stepfather who forced Sims and his siblings to have sex with him, each other and their mother. Once he dried out and kicked drugs in jail, Runyon said, Sims was "quite personable".
At his trial in Aiken in 1989, Sims asked the jury for mercy and said he had relived the horror of his crimes over and over. He also made this blunt admission: "I am not a nice guy. You know it and I know it."
---